CTPT Global Connectors
Providing a universal DMA solution for prime brokers and proprietary trading firms around the globe.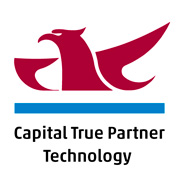 Global Connectors
As a Chinese development center we offer a universal DMA solution to connect quickly with continents and time zones. Minimum latency and maximum performance. Below you can see which trading hubs and trading platforms can be accessed.
We are expanding the number of gateways continuously.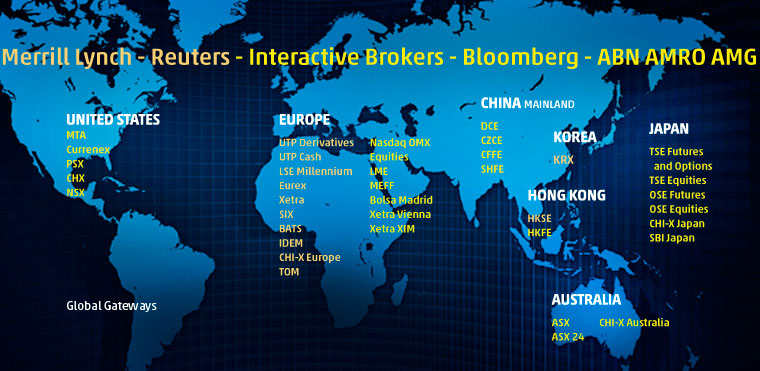 The five main key advantages of the Global Gateway software are:
Uniform standard access interface:
Write client only once, access the whole world.
Conflict free various market accesses through one single client:
Easy to manage all markets together - react fast to all markets.
Message-based and easily-using programming interface:
Loosely coupling between client and DMA - easy to develop - easy to maintain.
State-of-the-art technique and design:
Adopt better technology to maximize your ROI.
Platform independent code (32/64, Window, Linux, etc):
Easy integration into any existing infrastructure.


Strong performance on the software is:
Ultra low latency, high throughput, great scalability.
Many-to-many messaging bus.
Intra-day restart recovery.
Features configurable.
Loosely-coupled trading components.
Sliced market data to greatly reduce data transmitted.
Tracking log/dumping for problem shooting.
Quality guaranteed by manual acceptance test and automatic testing.
Directly supported by develop team.
Conformance support.
Dress rehearsal support.
Possibility of being tailored based on customer's requirements.
Continuously tracking exchange update.


For more information please call to Capital True Partner Technology in Chengdu at +86 28 6555 2888 or send an email to info@capitaltruepartner.cn